Weekend Workshop with Zor & Margout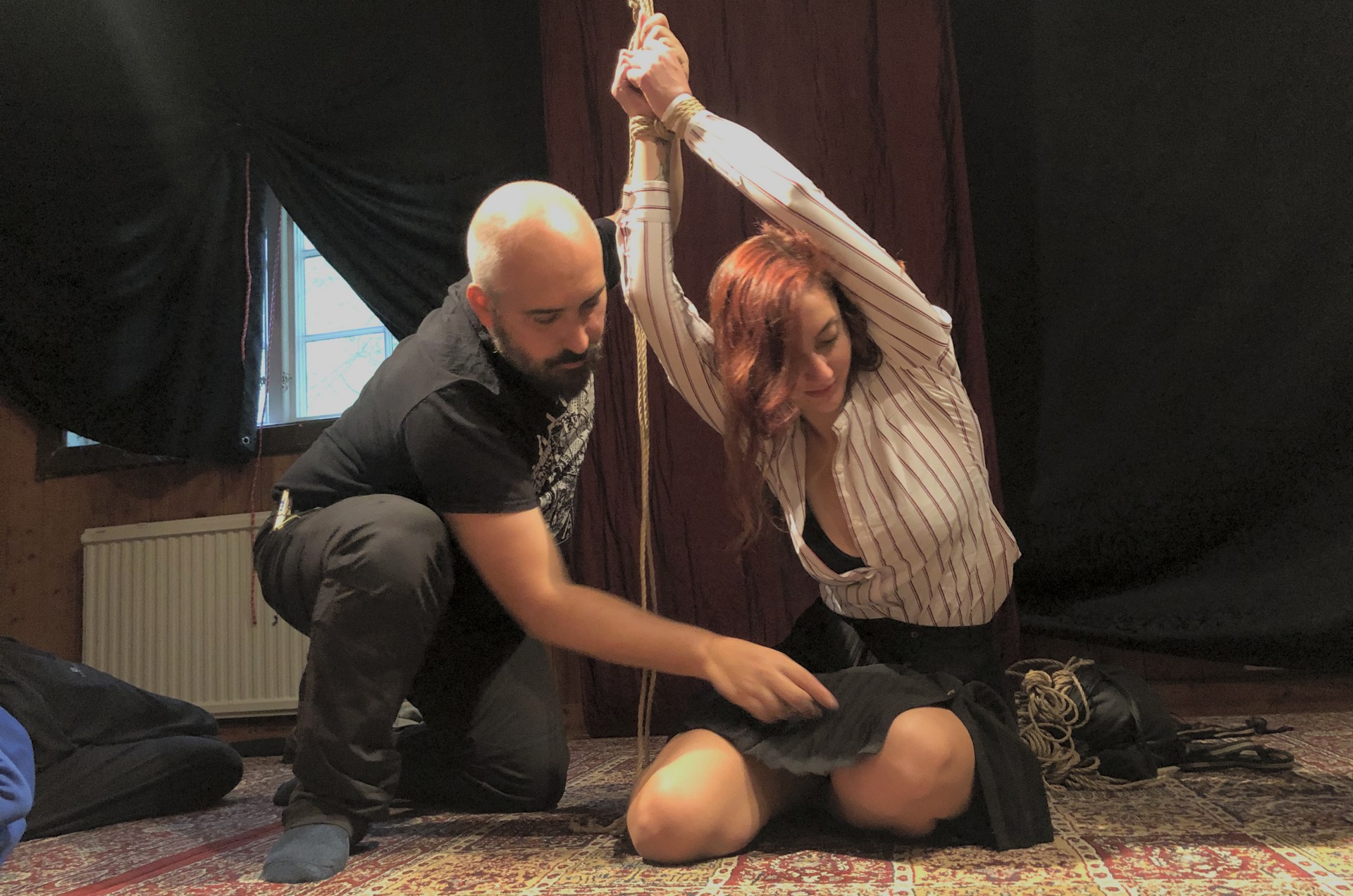 Content and prerequisites
Day 1: Our vision of Shibari/Kinbaku
We will explain our vision of kinbaku in a playful and practical way. All exercises will be done in the floor and adapted to each participant's level. During part of this day we will divide the group into two, one part will learn a tk fit for semisuspension (day 2), and the other part will do other exercises.
Bring at least 6 ropes and come in rope pairs.
Day 2: Partial suspensions for play, pain and shame*
We will explore together the endless and fun possibilities of partial suspensions, including sometimes pain, sometimes shame, but always playing.
You need to know a decent safe tk (gote) for this workshop and have some experience in partial or full suspensions.
* Shame is only granted to well behaved shamers

Times* and setup for workshop weekend
Day 1: Saturday September 5
3,5 hours class (ca: 10-13:30) - lunch (included) - 3,5 hours class (ca: 15-18:30) - dinner (included).
Day 2: Sunday September 6
Breakfast (included) - 3,5 hours class (ca: 9-12:30) - lunch (included) - 3,5 hours class (ca: 14-17:30) - end of workshop.
* In order to be able to set more exact times, please let us know when 
  you will be arriving  (optional to arrive on Friday or on Saturday 
  morning, but no later than 9:30 on Saturday)

Price and payment details
SEK 650* per person per day, meals and a bed for the night included. (I.e. if you're only attending day 1, the price is 650 per person, and if you're attending both days, the price is 1300 per person.)
*If you are a student or is relying on social subsidy (bidrag) you can 
 buy a discounted ticket for SEK 475 per person per day.

Payment equals registration for the workshop. Cancellation renders a 50% refund of the ticket price.
Please make the payment via Swish to 0703-190190 (Christian Nilsson)
Covid-19 precautions
If you have symptoms of covid-19, you have to stay at home!

Wash your hands often, for at least 20 seconds.

Respect others' needs when it comes to preferred distance.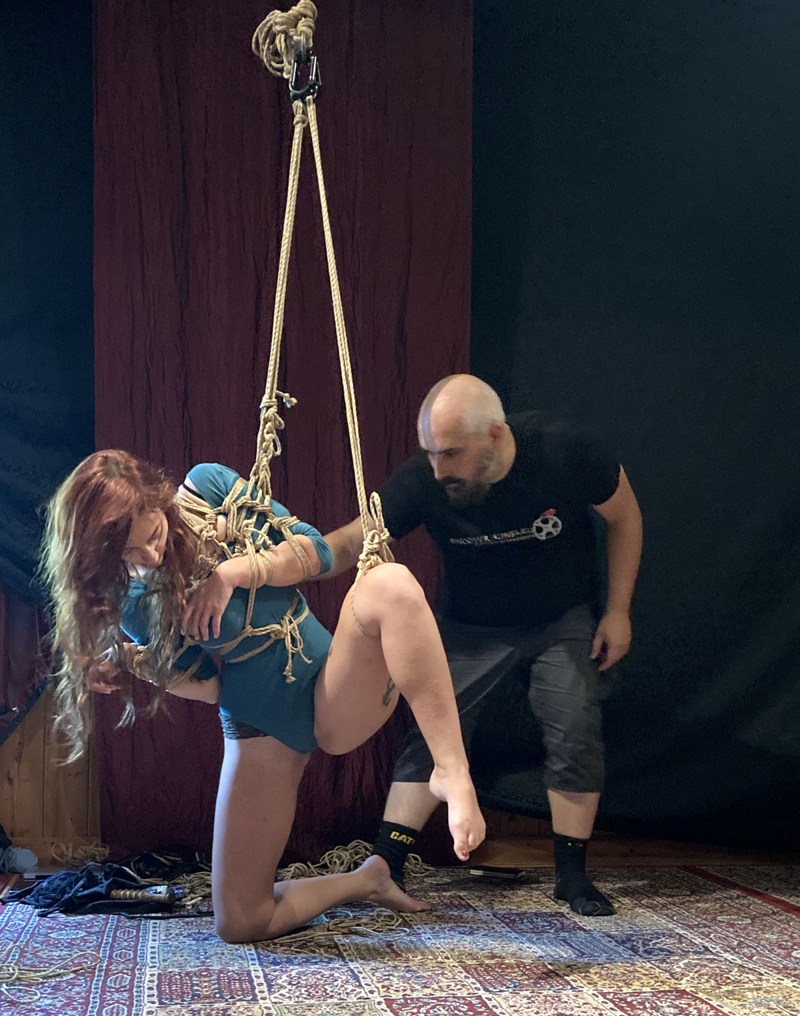 Some background information on Margout and Zor
Zor Neurobashing is co-founder of Madrid Peer Rope and founder of Madrid Shibari (http://www.madridshibari.com/) and has been learning shibari since 2005.
Zor has offered workshops in different European countries in both Spanish and English on: kuzushi, creativity, aesthetics, safety, beginners, model-rigger communication, partial suspensions, suspension, takate kote, shibari photography and sex-oriented bondage and adult video recording.
His personal style has been defined on many occasions as Kuzushi Shibari and is oriented towards creativity, improvisation and asymmetry.
Margout Darko is a rope model and rigger and has been in love with kinbaku since 2014.
Margout has been working for years as an erotic and fetish model and has a solid background and knowledge in consent and BDSM practices.
She believes that what makes a good model is having a good understanding of their limitations and needs, empathy, a good ability to communicate with their rigger and a desire to open up, surrender and tell their own story.